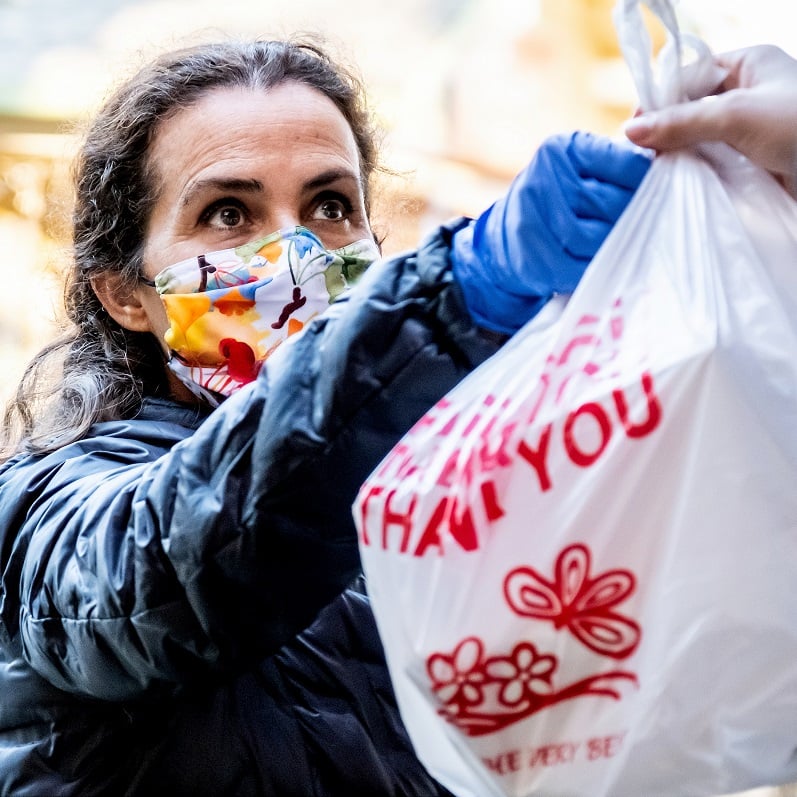 Scaling-up to help more people
How do we approach the next years
In 2021, we aligned our brand to our DNA. Our brand concept "a human touch" reinforces our willingness to connect to what is essential to us: people. The Foundation is all about the people we impact and those who help us create a brighter future for the most vulnerable.
The strong foundations we put in place in 2021 are setting us up well for the future. Over the years, the Foundation Management team, together with the charitable organizations we support and with the passion and commitment of Zurich employees, have responded to several challenges and humanitarian crises, sometimes rebalancing our focus while keeping sight of our end goal: creating a positive impact and transforming lives.
Combining resources is crucial to deliver scaled-up sustainable impact and create mutual value. Impact is a measure of change, and that change cannot happen if people – from volunteers and private and public sectors to governments and those in most need of help – do not engage and act. Through this journey, we continue to learn from our programs and our experts. We also develop our infrastructure and create new partnerships with like-minded organizations in order to involve others in local, regional and global projects.
New commitments 
Building resilience in communities positively affects the lives of millions. Expanding on expertise developed with the Alliance, the Foundation has also started work on urban resilience by committing support to three new programs:
In the United States, in collaboration with Zurich North America and Resilient Cities Network.
In Ecuador, working with Zurich's local office and Alliance member Plan International on flooding issues (on the ground in early 2022).
In Colombia, together with Zurich's local office and the Colombian Red Cross and IFRC (on the ground in early 2022).
While the latter two programs focus on flood resilience in an urban context, the American pilot is also integrating heatwaves and a social component.
The 'North America Climate Resilience Program' is our first climate program looking at urban resilience. This multi-year program will initially work in specific neighborhoods of Houston and Boston, seeking to develop actions and implement projects that address climate risks, social inequities and resilience. A cornerstone of the program will be adapting the Zurich Flood Resilience Measurement for Communities diagnostic approach from focusing solely on floods to additionally considering heatwaves, all in an urban context.
Read the full announcement and discover more about the North America Climate Resilience Program'
"This program is a unique opportunity to tackle the complex and interrelated challenges brought on by multiple, cascading climate-related concerns," says Lauren Sorkin, Executive Director, Resilient Cities Network.
"This initiative will enable us not only to address climate change adaptation challenges, but also to engage with and impact underserved communities," says Kristof Terryn, CEO of Zurich North America and member of Z Zurich Foundation's Board of Trustees. "Prioritizing resilience building actions for the most vulnerable populations will contribute to a more equitable future within and across communities."